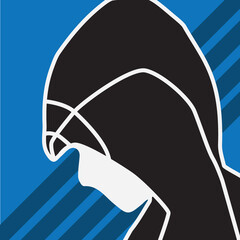 Alex Karpati
3D Environment Artist
Cleveland, United States of America
Summary
I'm a 3D Artist, specializing in props and environments. I have a strong passion for making immersive worlds. As well as 3D modeling, I also cosplay, draw, paint, and sculpt.
I am currently looking for full-time employment opportunities.
Skills
3D Modeling
Digital Sculpting
Environment Modeling
Texturing
World Building
Video Editing
Sculpting
Painting
Drawing
Software proficiency
Productions
Mobile Game

The World of Lexica

Year

2014

Role

Environment Artist

Company

Schell Games
Experience
2D/3D Artist at THORS eLearning Solutions

Medina, United States of America

As a 2D/3D Artist, I am responsible for:

- Managing time estimates to stay under budget and meet fast paced deadlines

- Creating 2D/3D Graphics illustrating complex concepts in a variety of subject matter

- 3D Modeling and Animating complex machinery and processes

- Compositing and Post-Production on the final animation with an audio narration

- Collaborating with a content writer and subject matter expert for accuracy

- Managing the documentation of Design Standards and Guidelines for the entire company

- Documenting various procedures for internal use of programs

- Created & managed an internal project/time manager system to track time on tasks

- Created a Graphics Log system to organize all visual assets and their current status

- Managed a team of overseas animators

- Run a weekly art review for the entire design team for quality and accuracy


3D Environment Artist at Schell Games

Pittsburgh, United States of America

April 2012 - December 2012

Creating Unique Environment Assets for tablet-based adventure game, "The World of Lexica"

My responsibilities including modeling and texturing a variety of environmental props and set pieces for two different levels. I also set up a series of kit-bashed textures for modular usability.